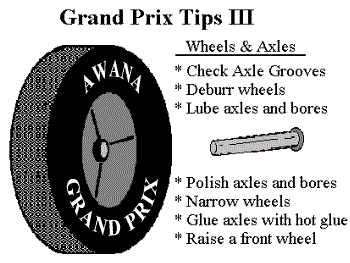 Stress Points
Follow tips I and II for a successful race.
The first three points of Tip III add a competitive edge.
When rules and experience allow, try the last four points of Tip III and run with the leaders.
Serious competitors: use your Wheel Spacer, Car Stand, Free weight well and Racer Spacer on race day.